Arborists East Bay
Our Arborists Will Protect and Preserve Your Trees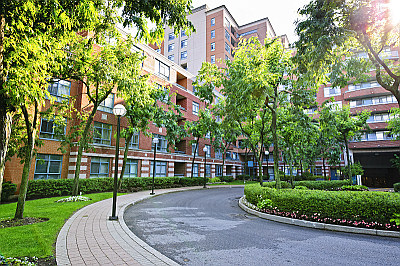 Petalon Landscape Management partners with top Bay Area arborists to help the trees on your property attain peak health and appearance.
Our tree care experts are proficient in the selection, planting, relocating and maintenance of all types of trees. Petalon provides arbor services to many commercial and municipal customers, extending the life of trees during these difficult drought times so we can enjoy the beauty of our urban forest.
Trees are complex and integral components of the eco-system. Their upkeep is essential, particularly in populated areas where they are planted near buildings, fences or wires and subject to air pollution, improper pruning, drought or storms, and even traffic collisions.
Petalon's tree care services include these important services:
Thoughtful selection and planting of trees on your property. We'll make certain your trees are strategically placed to maximize their survival and the appearance and value of your property. Today, our customers are particularly interested in trees that do well in drought conditions.
Deep-root fertilization and pest control practices to bring sick or infested trees back to robust health. If there is a way to save a tree instead of cutting it down, we'll find it.
Transplant advice and execution that ensures the survival of the trees. We'll also make recommendations on choosing which if any trees can be moved, and where they're most likely to thrive.
Routine maintenance, including trimming, fertilization and emergency care. Improper pruning, over (or under) fertilization and poor watering practices are dangers to trees and easily managed when handled by professionals.
Since 2001, Petalon has provided expert tree care for Bay Area customers including those in Pleasanton, Tri-Valley, Livermore, and Hayward and Walnut Creek.
Improve Your Property with the Help of Our Arborist Partners
Healthy trees are capable of transforming a landscape, bringing shade, serenity and a certain majesty that everyone – employees, residents, and the public – can enjoy. Trees also improve the value of a piece of property.
Petalon Landscape Management can make certain your trees will be standing tall and strong for a long time. Call us today at 408-453-3998 to schedule a consultation with one of our Bay Area tree care specialists or request a quote online.