Irrigation Management
Efficient Landscaping Irrigation Systems and Management
Achieve Your Water Conservation Goals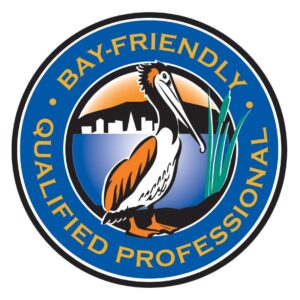 Our expertise with landscaping irrigation management can help you maintain an attractive property while avoiding fines and meeting your water conservation goals. We provide smart irrigation systems and installation services for Bay area commercial properties of all sizes. Our recommendations are based on your unique requirements while keeping in mind your property's soil type and climate in the area.
Let us help you implement an irrigation system that helps maintain a vibrant landscape while conserving water.
Comprehensive Landscaping Irrigation Services
As an experienced Bay area water management company, we have the unique capabilities to design, install and maintain your landscaping irrigation systems. We promote sustainable landscaping and water conservation for properties dealing with drought.  End-to-end service helps us efficiently manage all your irrigation needs.
Our irrigation management services cover:
Designing irrigation systems including water-wise solutions such as smart controllers and reclaimed water solutions
Expert irrigation system installation
Smart irrigation management and landscape drainage solutions
Skilled repair and maintenance of irrigation systems
Installation of drought-tolerant trees, plants, grass and groundcover including xeriscapes
When combined with drought-tolerant landscape enhancements, our smart irrigation systems provide the maximum water conservation benefits.
Enjoy the benefits of an irrigation system that is uniquely designed for your landscape.
Call 408-453-3998 for cutting-edge irrigation systems and management solutions in the San Francisco Bay Area.
Switch to a Smart Irrigation System and Lower Your Water Usage
Kick-start your water conservation efforts with smart irrigation systems from Petalon Landscape Management. Hire our landscaping irrigation management services for Bay- friendly landscaping that is high on curb appeal and low in water requirements.
Commercial properties, corporate campuses, H.O.A. communities, retail complexes, apartments and municipalities in Santa Clara, Sunnyvale, Cupertino, Foster City, San Mateo, Redwood City, Palo Alto, and the East Bay / Tri-Valley communities of San Ramon, Walnut Creek, Pleasanton, Dublin, Livermore, and Hayward, CA rely on our landscaping irrigation management team for sustainable landscaping practices.
Phone 408-453-3998 to request a quote for our landscaping irrigation systems in the San Francisco Bay area.
We perform our Landscape Management services in these areas:
| | | | | |
| --- | --- | --- | --- | --- |
| Bay Area | East Bay | Livermore | Redwood City | Santa Clara |
| Cupertino | Foster City | Milpitas | San Jose | Sunnyvale |
| Danville | Fremont | Palo Alto | San Mateo | TriValley |
| Dublin | Hayward | Pleasanton | San Ramon | Walnut Creek |