Arborists San Jose Area
Take Advantage of Certified Arborists in the San Jose Area
Experienced Tree Management and Maintenance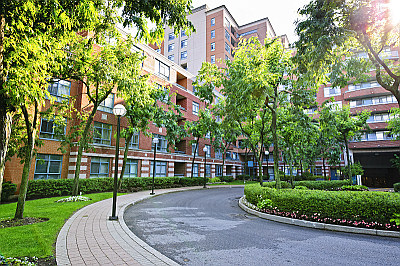 Tree preservation and management by knowledgeable professionals will enhance the value and aesthetics of your property. The Petalon team offers an array of arborist services to promote the health and longevity of your trees. We utilize the skills of International Society of Arboriculture (ISA) certified arborists in the San Jose area, ensuring that your trees enjoy the best care.
Our team can assist with:
Tree Selection: Certain species will thrive in the local climate, while others should not be introduced here. We can help you choose an appropriate assortment of tree species that will add to the appeal of your landscaping. We will include options that are drought tolerant, enabling you to remain a responsible property owner.
Planting: Once we have helped you with tree selection and landscape design, we can take care of planting your new flowering plants, fruit trees, large trees, ornamental plants, and more.  
Maintenance: Ongoing tree care is vital to ensure year-round wellness. Tasks such as staking, pruning, and deep root fertilization are important aspects of maintenance. We can also implement pest control and monitor growth problems caused by disease, root rot, weed infestation, and so on. You can rest assured that your trees will be in capable hands.
Relocation: Sometimes, the removal or relocation of hazardous trees may be necessary to reduce the risk of injury and property damage, or to aid property development. Our arbor care services cater to your property's unique needs.    
Why Hire Trained Arborists
When you require tree services, using a trained and certified professional is beneficial in many ways. ISA-Certified arborists possess extensive knowledge of the various aspects of arboriculture. To be eligible to write the required exam, an individual must have had at least three years of applicable work experience or a relevant degree. The certification is accredited, and those who earn it must adhere to a particular code of ethics.
ISA certification is voluntary, and those who receive it bring a high level of professionalism to the job. This is why Petalon uses the services of tree care experts who have made the effort to achieve this certification.
Our clients in the San Jose area, including in Palo Alto, Livermore, Santa Clara, and Sunnyvale, CA rely on us for skilled and knowledgeable tree services.
If you are looking for arborists in the San Jose area, call us at 408-453-3998, or contact us online to request a quote.