Commercial Landscape Contractors in Tracy
Reliable Commercial Landscape Contractors in Tracy
Local Landscapers Maintain Your Commercial Green Spaces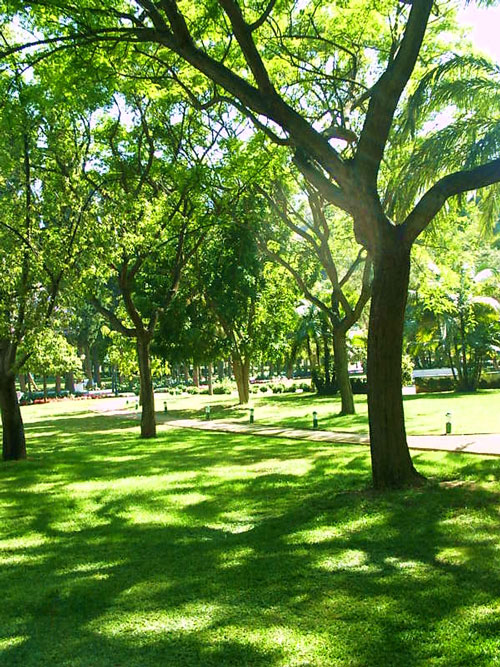 Maintain an attractive and safe landscape for your commercial property in Tracy, CA. Petalon Landscape Management can provide the maintenance and care you need to keep your plants, trees, lawns, and flowers healthy and beautiful. From new installations to landscape makeovers and replacement services, our commercial landscape contractors in Tracy do it all.
Landscaping Services to Boost Curb Appeal
Many business owners spend a lot of time ensuring that the interior of their property remains clean and attractive. However, commercial landscaping provides curb appeal that makes a great first impression. The Petalon team takes proactive steps to keep your pest management, irrigation, and overall landscaping goals in mind. Learn more about how we can put our services to work on your premises.
Here are some of the landscape services Petalon offers commercial property owners in Tracy:
Landscape installation and renovation: Bring your green spaces to life with innovative landscape designs. With the right hardscapes, flowers, and trees, you can transform your property into a California oasis!
Lawn maintenance: Weekly lawn maintenance includes mowing, trimming, fertilization, and pest control. Our landscaping professionals provide regular maintenance to keep your lawn looking great.
Arbor care: Your trees can live through several generations when they receive the proper care. Our arbor care services include inspections, soil management, and pruning. If you need to remove trees or grind down stumps, we can help with that too.
Pest control: In an outdoor environment, bugs and insects have their place. However, if you notice a high concentration of ants, aphids, beetles or other insects, we can add pest control to your regular maintenance.
As responsible commercial landscape contractors in Tracy, we constantly revise our policies to comply with local regulations and concerns and utilize eco-friendly herbicides and pesticides. Petalon only uses effective products that have a minimal impact on the environment.
Drought Tolerant Landscaping
Drought tolerant flowers, shrubs, and trees combined with efficient irrigation systems can keep your commercial property looking lush while minimizing water usage. In drought-prone areas such as Tracy and the entire Joaquin Valley, it's critical to partner with landscaping contractors who understand the importance of water conservation and plant selection when designing landscapes for commercial clients.
For example, xeriscaping uses native plants and innovative soil management to save water, keep your monthly utility costs down, and achieves a uniquely beautiful look for your property.
Call Petalon Landscape Management today at 408-453-3998 to schedule a free consultation with our commercial landscape contractors in Tracy. You can also contact us online with questions about local plant and tree management.
A Vibrant Community of Professionals in Tracy, CA
Approximately 95,000 people live in 16 diverse neighborhoods within Tracy, which is in the San Joaquin Valley. The city borders include interstates 205, 5 and 580. Both blue and white collar workers live in Tracy and major employment opportunities include administrative support, management, and sales jobs. From estate-style homes on individual lots to master-planned communities, Tracy contains a wide array of neighborhoods. Major employers include Amazon, Costco, and General Mills. As with many other cities in the San Joaquin Valley, Tracy has discerning commercial property owners that contract with trusted local landscapers to maintain their turf, flowers, shrubs, and trees.