Commercial Tree Care Services
Reliable and Affordable Commercial Tree Care Services
Expert Arbor Care by Skilled Professionals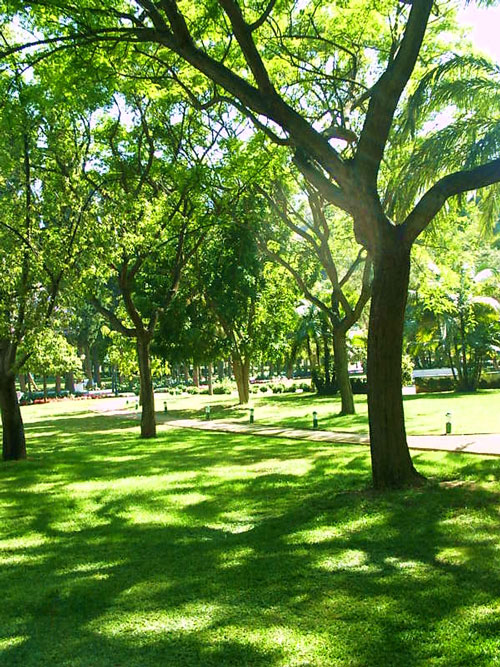 Trees often define your landscape. Maintaining their health and beauty makes for an attractive property that leaves a positive impression. Petalon Landscape Management Inc. offers a wide range of commercial tree care services to help you sustain an inviting landscape.
Full Suite of Commercial Tree Care Services
Petalon works with an integrated network of ISA-certified arborists who collaborate with our skilled landscape management and water management specialists to provide the best in arbor care. Our services for commercial properties include:
Tree selection and planting: Our qualified team will not only plant new trees based on your requirements, but also help with:

Selecting the right tree species that will flourish in your soil and weather conditions. We are happy to suggest drought-tolerant options and a range of green initiatives to commercial property owners and managers across the Bay Area.

Picking the best and safest locations for planting, based on sun exposure, wind factor, vistas and proximity to other trees or buildings.
Tree relocation and removal services: If your trees are causing an aesthetic imbalance, impacting the growth of surrounding shrubs, or in the way of planned landscape enhancements, we skillfully transplant them to a different location. In the case of undesired, diseased or damaged trees that are beyond repair, we offer both tree and stump removal services.
Tree maintenance: From pruning, trimming and crowning, to staking, root protection and deep root fertilization, we perform year-round tree care services to help your trees flourish. You can also count on us for emergency tree services for weather damaged or hazardous trees.
Pest and disease control: Our expert tree doctors can spot and identify tree pests and diseases and treat them in a timely and environment-friendly manner. We also provide arborist reports with detailed tree inventories, and assessments of tree health and liability risk. These reports will come in handy when you are planning and allocating the necessary resources for your commercial property maintenance.
Customized Commercial Tree Care Services
At Petalon, we understand that every property has its own unique needs. Our commercial tree care services are tailor-made to suit your requirements and budget. We customize care plans for different species, including fruit-bearing, ornamental and heritage trees.
Condominiums, HOAs, city spaces, apartment complexes, corporate campuses, schools, and estates across the Bay Area rely on us for cost-effective, customer-friendly services. Our arbor care services extend to the communities of Hayward, Dublin, Redwood City, San Jose, San Mateo, San Ramon, and Walnut Creek, CA.
Get the best in commercial tree care services with Petalon. Call 408-453-3998 to book a consultation or contact us online to request a quote.
We perform our Landscape Management services in these areas:
| | | | | |
| --- | --- | --- | --- | --- |
| Bay Area | East Bay | Livermore | Redwood City | Santa Clara |
| Cupertino | Foster City | Milpitas | San Jose | Sunnyvale |
| Danville | Fremont | Palo Alto | San Mateo | TriValley |
| Dublin | Hayward | Pleasanton | San Ramon | Walnut Creek |