Lawn Maintenance Services in San Jose, Morgan Hill, and Gilroy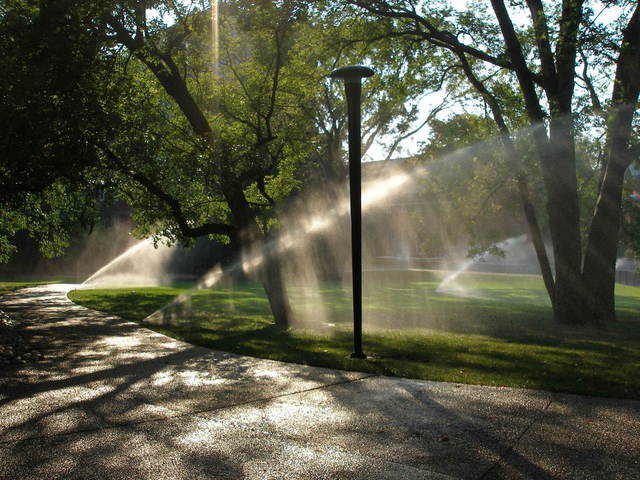 For dependable lawn maintenance services in San Jose, Morgan Hill, and Gilroy, trust award-winning Petalon Landscape Management Inc. We proudly serve homeowner's associations, retail stores, businesses, and large estates in the area with outstanding lawncare.
Our technicians have a strong understanding of local zoning and the regulations affecting lawn maintenance and landscaping for your property. This makes us a valuable partner when it comes to keeping a beautiful lawn without jeopardizing the environment or violating local codes.
Petalon Provides Responsible Lawn Maintenance Services
From new lawn seeding or turf installation to weekly maintenance and seasonal care, we have you covered when it comes to commercial lawn services, including:
Weekly mowing, trimming, and edging
Seasonal turf management
Lawn fertilization and weed control
Turf repairs
The lawncare pros at Petalon provide sustainable turf management solutions that enhance the drought tolerance of your commercial lawn. We can help you create a beautiful landscape with drought-tolerant ground cover.
Lawn Revitalization for Your Business
Do you need help perking up your commercial lawn in San Jose, Morgan Hill, and Gilroy? Here are just some of the ways Petalon Landscape Management's lawn maintenance services can come to the rescue:
Say goodbye to dried-out, brown areas that can make your lawn uninviting and unattractive to customers and guests. Petalon's lawn care specialists take out unsightly turf and prepare the soil for sod patching and reseeding. Additionally, we can provide seasonal services to prevent bare spots from developing in the first place.
Irrigation management: If you have an outdated irrigation system, it might be time to consider repairs or replacement. As part of our lawn maintenance services, we can install, upgrade, and replace leaky pipes and fixtures with modern irrigation equipment. Smart controllers and reclaimed water can keep your lawn lush without wasting precious resources.
Comprehensive turf care: Mowing, weed control, and soil aeration combined with annual fertilization can keep your lawn beautiful.
Find out how Petalon Landscape Management's outstanding lawn maintenance services can create an outdoor space that attracts the right kind of attention for your commercial or estate property in San Jose, Morgan Hill, or Gilroy. Call 408-453-3998 to get a free lawn assessment or contact us online.