Landscape Contractors Pleasanton
Trusted Landscape Contractors in the Pleasanton Area
Keeping Your Commercial Property Beautiful in All Seasons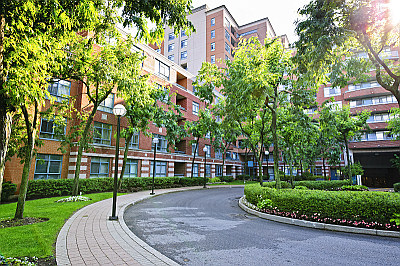 Maintain attractive business premises year-round with the customized landscaping programs offered by Petalon. We provide complete services, from new installations and renovations to weekly garden maintenance and seasonal plantings. Adopting a proactive approach, green initiatives and integrated pest management strategies has helped our clients significantly reduce their maintenance expenses. Customers across the Pleasanton area rely on our experienced landscape contractors to keep their commercial premises tidy and attractive.
Identified as one of the wealthiest mid-sized cities in the country, Pleasanton offers plenty of opportunities for a successful career. A thriving suburb of the San Francisco Bay Area, it supports a prosperous business community of Fortune 500 and home-grown innovation companies. Home to Ellie Mae and Roche Molecular Diagnostics, it has also drawn other top employers such as Oracle, Nordstrom and Macy's.
A highly-educated population enjoys abundant recreational opportunities. The charming downtown area, a historic destination, offers a mix of unique shops, services and eateries. The Stoneridge mall featuring 165 specialty stores and restaurants is also just steps away. Free summer concerts, festivals and parades give residents and visitors a chance to mingle with the community. Individuals with a love of the arts can take in the most entertaining sights and sounds at the intimate performing and visual arts center.
With more than 1,200 acres of open space, parks and trails, the city has spectacular vistas that are well-maintained by the local government. Residents and business owners take pride in their properties. Don't let your property fall behind!
We provide a full suite of contractor services for Pleasanton Area commercial landscapes:
Landscape installation and renovation: Revitalize your green spaces with our creative landscape designs. With attractive flowering plants, hardscapes and water features, we can make your premises the talk of the town.
Annual color and design planting: Accent your company signage and other architectural features with our seasonal plantings.
Weekly garden maintenance: Keep your property in top shape with weekly checks, tree, plant and turf care by our landscape management team. Our trained crew takes care of everything, from trimming and mowing to fertilization and pest control.
Tree care: Improve tree appearance, yield and lifespan with our established arbor care With periodic inspections, pruning, soil management and proven treatments, we help your trees weather extreme temperatures and resist pests and disease.
Drought management: Lower your water bills and maintenance costs with an attractive, drought-tolerant garden. Using the latest xeriscaping techniques, eye-catching native plants and modern irrigation systems, we help you maintain curb appeal in every season.
Count on our award-winning landscaping design, installation and maintenance services to keep your commercial property neat and attractive throughout the year.
Property owners, developers and managers across Pleasanton enjoy personalized service by our team.
Call 408-453-3998 to book an appointment with your Pleasanton landscape contractors or contact us online to request a quote.