Santa Clara Landscape Maintenance Company
Commercial Landscape Maintenance Company in Santa Clara
Customized Care to Enhance Your Curb Appeal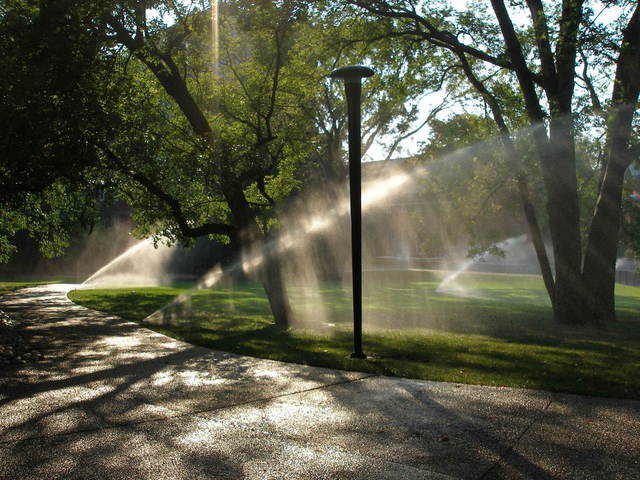 With professional care throughout the year, your business location will always appear attractive and well maintained. Petalon's comprehensive gardening programs serve the diverse needs of our clients. From weekly trimming and mowing to seasonal planting, weeding and pest control, we offer tailored plans to ensure your property looks neat and inviting. You can count on our Santa Clara landscape maintenance company to help your business present a positive image.
Situated at the southern end of the San Francisco Bay, a significant portion of Santa Clara County consists of unincorporated ranch land. However, with many world-renowned tech companies like Intel headquartered here, the economy has come a long way from its agricultural roots. The Intel Museum offers a fascinating display of tech milestones and the area's progress.
Home to California's oldest higher learning center (Santa Clara University) and Stanford University, thriving shopping centers and businesses, the region is bustling with activity. The Triton Museum of Art displays some fine local talent. Levi's Stadium (the home of the National Football League's San Francisco 49ers) and California's Great America, a 100-acre amusement park, showcase the area's fun side.
Characterized by miles of tree-lined neighborhoods, home and business owners here are proud of their tidy and well-maintained landscapes. Let us help keep your property in great shape.
Award-Winning Santa Clara Commercial Landscape Contractor
At Petalon Landscape Management Inc., we efficiently handle landscaping for condominiums and HOAs, large estates, corporate campuses and retail complexes.
Are you considering adding new trees to your property? Eager to improve the yield of your fruit trees? We offer a broad range of commercial tree care services. The certified arborists we work with will help your investments deliver the maximum returns.
Looking to rejuvenate your landscape? Our seasonal flower planting programs can breathe new life into your property. With expert plant selection (type, shape and color) and placement, we can help create a lasting impression.
Wondering how to safeguard your lawn, trees and plants from weeds, pests and disease? Our weed and pest control treatments are effective and pose little to no risk for people and the environment.
Consider switching to drought tolerant landscaping. We use Xeriscaping and the latest irrigation management techniques for water efficiency and enhanced aesthetics.
With customized service plans, our landscape maintenance contractor fulfills the unique needs of your Santa Clara property while saving you time, effort, and money.
With numerous awards in our bag over the years, you are assured of exceptional work and customer service.
Call 408-453-3998 or contact us online to request a quote from our Santa Clara landscape maintenance company.