Sunnyvale Landscape Maintenance Company
Trusted Sunnyvale Landscape Maintenance Company
Tailored Services to Make Your Commercial Property Stand Out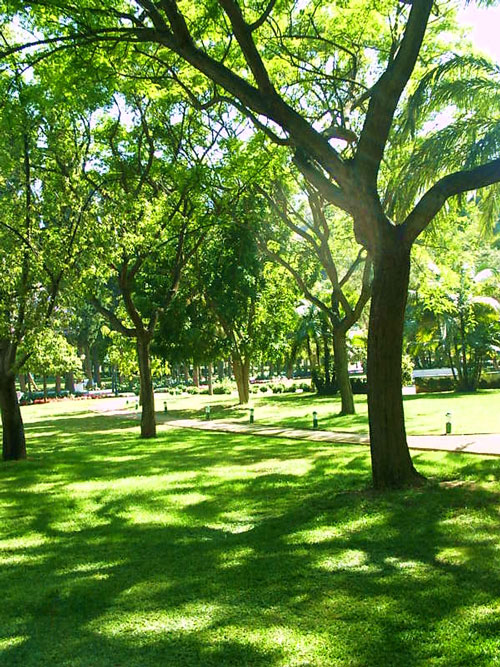 Petalon's customized landscaping services aim to provide your commercial property with sustained curb appeal while maintaining water efficiency. From weekly garden maintenance to seasonal planting and year-round plant health care, we tailor plans to meet your unique needs and budget. See how our low water use solutions balance aesthetics and costs. Property owners and managers across Sunnyvale depend on our landscape maintenance company to create a lasting impression and boost property value.
Part of Silicon Valley, Sunnyvale is a populous city in California's Santa Clara County. According to niche.com and FBI crime reports, it ranks among the top 10 safest cities in which to live in America. The southern portion is mostly residential, while the area north of Highway 237 is largely for industrial use. In addition to several tech firms like Apple, Google and Yahoo, numerous aerospace/defense companies also have their headquarters here. Lockheed Martin Space Systems is one of the city's top employers with a staff of over 5,000 people.
Like most of the San Francisco Bay Area, Sunnyvale has a moderate climate with mild, moist winters and warm, dry summers. With around 476 acres of parks, community gardens and two public golf courses, it is among America's top 5 cities (of 228) for outdoor activities. The League of American Bicyclists lists Sunnyvale as a Bicycle Friendly Community at the bronze level.
Trees are a highly-valued natural resource and contribute to Sunnyvale's beauty. The City looks after approximately 37,000 street trees, with the assistance of property owners who take pride in maintaining curb appeal. Take advantage of our professional landscaping services to keep your property attractive throughout the year.
Range of Services from Your Sunnyvale Landscape Maintenance Contractor
Do you want to give your property a visual makeover? Our annual planting programs will help make your business stand out in every season. From plants to hardscapes and water features, we can take care of it all.
Do you need help with garden maintenance? Our highly experienced and dedicated gardeners will report to your site daily and work in conjunction with your facilities management team to maintain a healthy and vibrant landscape. From trimming and mowing to fertilization and pest control, we have a team to manage all your needs.
Are you looking for a way to avoid water use penalties? Consider Xeriscaping! We can show you how to effortlessly maintain curb appeal and water efficiency with drought tolerant trees, grass and ground cover. In addition, our water-efficient irrigation systems can generate savings of up to 30% every year.
Corporate and retail complexes, large estates, condominiums and HOAs benefit from Petalon's tailored plans and meticulous care.
Call 408-453-3998 or contact us online to request a quote from our Sunnyvale landscape maintenance company.