Consulting Arborists in Mountain View and Sunnyvale
Trained Crew and Consulting Arborists in Mountain View and Sunnyvale
Customized Tree Care for Your Commercial Property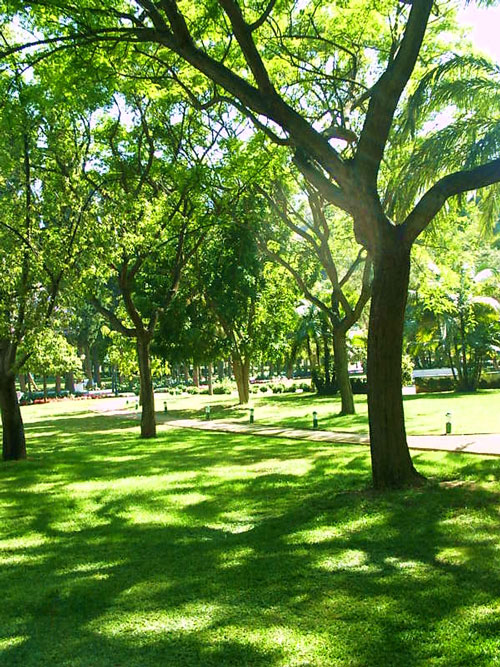 Maintaining an attractive commercial landscape throughout the year requires a professional touch. Trained in the science and art of caring for trees, an arborist knows what to look for and can nip issues in the bud. Whether it is nursing a sick tree back to health, selecting trees for a new landscape, or emergency tree removal, an ISA-Certified arborist helps to protect your green investments. At Petalon, we offer comprehensive arbor care and landscape maintenance services with the assistance of consulting arborists across the Mountain View and Sunnyvale areas.
Benefits of Hiring Experienced Arborists
Certified arborists receive training in all aspects of commercial tree care:
How and when to prune trees to maintain or improve their overall health, appearance and safety
Assist with tree selection and planting
Prescribe correct treatments for insect infestations and tree diseases
Pest management to reduce future issues and expensive emergency calls
Remove and transplant hazardous trees efficiently and safely while reducing the risk of personal injury and property damage
Advise you on landscape construction, irrigation management and drought solutions to improve your water-efficiency
Provide a suite of value-added services, including tree appraisals, risk assessments and protection plans to reduce your tree maintenance expenses
Prepare arborist reports for your land development projects
Considering adding new trees to your property? Want to improve the health and yield of your fruit trees? Require year-round tree care? We can help with all this, and more. Our customers include estates, condominiums, public and private institutions.
Expert Arbor Care from an Award-Winning Commercial Landscaping Company
As a full-service commercial landscape management company, we take an integrated approach to your tree care and landscaping requirements. With customized service plans, we fulfill the unique needs of your Bay Area property. Take advantage of our weekly gardening programs which include fertilizing, mowing, trimming, pruning, pest control, weeding and seasonal cleanup, to save you time, effort, and money.
Property owners and managers trust our crew and appreciate that we consult the best certified arborists in the area.
If your commercial landscape needs the expert eyes of arborists in Mountain View and Sunnyvale, give us a call at 408-453-3998. You can also contact us online to request a quote.