Commercial Landscape Maintenance, San Jose
Commercial Landscape Maintenance Services
Keeping Your San Jose Property Tidy and Attractive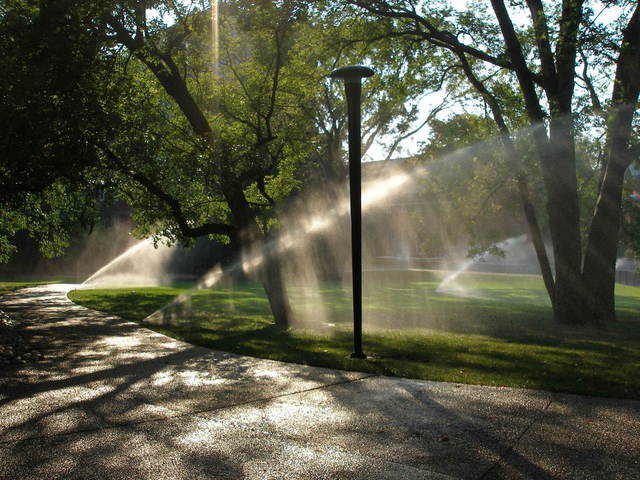 Attention to detail and regular maintenance are essential for commercial landscape management. From mowing and pruning, to integrated pest management and seasonal planting, we provide a full suite of services to keep your property in top shape throughout the year. Using sustainable practices such as drought-tolerant ground cover, and water-efficient irrigation, we help you maintain attractive commercial grounds in all types of weather. Property managers across San Jose depend on our commercial landscape maintenance expertise to enhance curb appeal and present a strong business image.
Do you need complete garden maintenance? Our experienced gardeners can be at your Almaden site daily or weekly, as required, to help you maintain a healthy and vibrant landscape. We will work closely with your facilities management team. As part of our integrated pest management program, we use natural methods to get rid of pests and nurture your turf, plants and trees.
Not sure how to reduce water use? Install modern irrigation systems with smart controls and water efficient sprinkler heads. We have helped hundreds of clients from downtown San Jose, Willow Glen, and Rose Garden save up to 40% on their utility bills with these new, advanced systems. We can also create a drought-tolerant landscape that looks just as attractive but requires less water.
Are you looking for a way to make your commercial landscape stand out? Our annual color design and planting service is very popular with office parks in North San Jose. We choose plants to accent your company signage, hardscapes, and any other architectural elements you wish to highlight. Our selection is based on seasonal suitability, so these plants can thrive and enhance the look of your property.
Full-Service Commercial Landscape Maintenance
At Petalon Landscape Management Inc., we efficiently handle landscaping for condominiums and HOAs, large estates, corporate campuses, and retail complexes.
Our services include:
Onsite gardening programs
Commercial tree care
Flower planting services
Integrated pest control services
Plant health care
Seasonal color design and planting
We work efficiently with minimal disruption to your business schedule.
Property owners and managers in Downtown and North San Jose, Almaden, Willow Glen, and Rose Garden count on us for cost-effective commercial landscape maintenance. Phone 408-453-3998 or contact us online to request a quote.