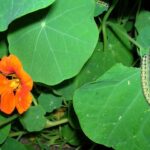 Commercial Landscape Services in Sunnyvale, Santa Clara, and San Jose
Comprehensive Lawn and Arbor Care by Experienced Landscapers
Petalon Landscape Management, Inc. makes it easy to maintain a flawless landscape for your business, apartment building, campus, HOA, municipal space, or estate. Our team of landscapers and arbor care specialists can help you design, maintain, and upgrade your outdoor space. From tree care to irrigation management to artificial turf installation, Petalon offers complete commercial landscape services in Sunnyvale, Santa Clara, and San Jose.
Top Lawn and Tree Care for a Stunning Landscape
A captivating commercial landscape makes a great first impression. Maintaining a pristine lawn, thriving tree inventory, and unique landscaping features will help you impress visitors, clients, tenants, customers, and employees. Take advantage of the following commercial landscape services, delivered by our experienced professionals:
Landscape upgrades: Our highly qualified landscapers help you select the right trees and plants for the moderate climate in Sunnyvale, Santa Clara, or San Jose. From walkways to retaining walls and water features to sculptures, we will help you envision the ideal look for your property.
Turf care: You can have a healthy lawn all year with help from Petalon's knowledgeable, dedicated professionals. Our lawn care services include mowing, aeration, weeding, seasonal cleanup, and edging.
Arbor care: Certified arbor care experts deliver outstanding tree services that include fertilizing, pruning, pest and disease control, and removal of damaged trees.
Irrigation and drainage: If your legacy irrigation system leaks and fails to deliver water to your thirsty landscape, you may need a new one. Our irrigation installation and maintenance team will conduct an evaluation of your property and provide recommendations for modern, water-conserving irrigation and drainage solutions.
Artificial turf installation: Install durable synthetic turf in high-traffic indoor and outdoor areas. Artificial turf typically lasts up to 15 years and requires little maintenance compared to natural turf.
Green initiatives: Turf reduction, xeriscaping, and judicious plant selection can help you create a greener, water-friendly landscape.
Integrated pest management: Our pest control service eliminates harmful bugs and critters that can damage your plants and trees. Prevent pest infestations from spreading to other landscape elements by calling us at the first signs of a pest problem.
Trusted Landscapers in Sunnyvale, Santa Clara, and San Jose
We proudly serve corporate and retail properties, as well as H.O.A. communities, schools, and municipalities. Our top commercial landscape services result in sustainable, gorgeous lawns and green spaces. Additionally, we work with a local network of certified arborists who oversee our tree care services and focus on tree health and safety.
Contact Petalon online for commercial landscape services in Sunnyvale, Santa Clara, and San Jose. Call 408-453-3998 today to schedule a consultation.