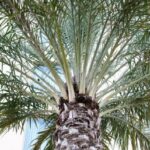 Proven Commercial Tree Care Services in San Ramon and Redwood City
Thriving, Gorgeous Trees for Your Commercial Space
Trees provide shade and natural beauty, creating a restful, relaxing campus, retail landscape, or municipal green space for the public to enjoy. Whether you have compact, carefully manicured dwarf species or large heirloom hardwoods, your tree inventory requires special care and attention to thrive. Our network of arbor care professionals provides comprehensive commercial tree care for properties throughout San Ramon and Redwood City. Petalon Landscape Management, Inc. will safeguard your trees, helping them remain healthy and strong through every season.
Dedicated Tree Care for Commercial Landscapes
Leave a positive impression on your customers, tenants, and clients by keeping your trees attractive. Pruning away dead or damaged limbs gives new branches room to grow. Emergency tree services can prevent injuries and save trees harmed by lightning or wind. Pest control services take care of damaging pests and insects that can spread to other trees in the area.
Our commercial tree care services in San Ramon and Redwood City include:
Tree removal: Do you currently have trees that pose a risk to your property or those who visit? We have the right experience and equipment to safely remove any type of tree, leaving your commercial property safer.
Stump grinding: Rotting stumps attract insects and pests and may become fall hazards. Our stump removal services include grinding away any portion of the stump above ground level. We can repurpose the space left behind to create a flower bed or plant grass so that the treated area blends in seamlessly with your lawn.
Tree planting: Drought-resistant trees include native and imported species. If you would like assistance choosing the right trees for your San Ramon or Redwood City property, we can help. It's essential to plant trees far enough away from buildings and other structures to prevent future damage. Trust our experienced tree care specialists to plant new trees that will thrive and enhance your landscape.
Pest control: Tree pest control involves identifying, monitoring, and managing pests that can harm your trees. Insects, mites, rodents, and other animals can damage trees quickly unless you take action to keep them under control. Installing barriers and pruning affected trees can help keep pest populations in check. Our team only uses pesticides when there's no better solution, and we choose products with minimal environmental impact.
Disease prevention: Disease prevention involves inhibiting or reducing the spread of harmful fungi, bacteria, or viruses that can make your trees sick. By maintaining healthy soil and using ecofriendly treatments, we will do everything in our power to save your trees.
Contact Petalon online for commercial tree care services in San Ramon and Redwood City. Call 408-453-3998 today to get a free quote.
San Ramon is located in Contra Costa County, CA, and hosts a population of 86,000 people. This affluent, ethnically diverse city is known for its high-tech industry. Major employers include Chevron, AT&T, and IBM. The city's terrain is a mix of rolling hills and flat basins, typical of cities within the San Ramon Valley. Redwood City is 47 miles southwest of San Ramon and lies across the San Francisco Bay in San Mateo County. It has over 80,000 residents, largely young, affluent professionals. The city hosts several media companies, such as Electronic Arts, Oracle, and DreamWorks Animation. Redwood City's historic downtown features lovely architecture and landscaping and includes a bustling theater district and quaint courthouse square.