Tree Maintenance Bay Area
Enjoy Happy Trees! Top-Notch Tree Maintenance in the Bay Area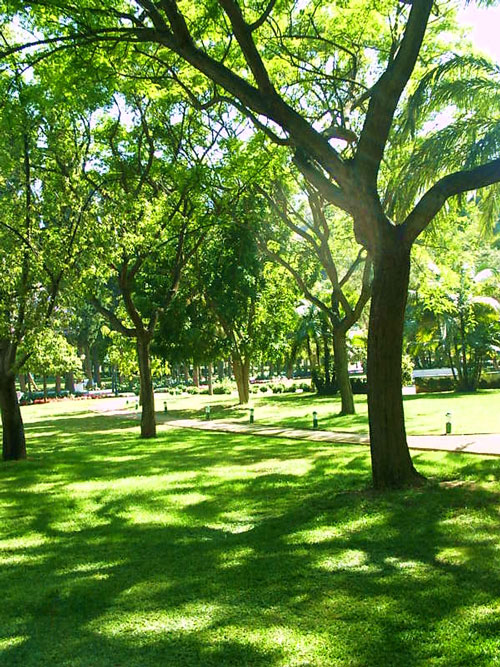 Whether you live in the heart of the city or in one of the surrounding suburbs, you understand that space is precious in the busy Bay Area. Yet, trees also play a vital function in the local ecosystem. Award-winning Petalon Landscape Management Inc. offers tree maintenance to Bay Area business owners, homeowners' associations, large estates, and public spaces.
Just like all living things, your trees require regular care to thrive. Petalon tree maintenance plans promote the aesthetics, health, and longevity of your trees in the Bay Area. Learn more about our services and how we can help you maintain your trees.
Commercial Tree Maintenance Services
Here are some of the highlights of our Bay Area tree care services:‍
Onsite assessment: Our trained arborists can conduct an examination of the tree inventory on your property. During a consultation, we'll identify each tree species and determine any that need immediate care. This includes trees damaged by weather events, age, or disease.
Initial treatment: If any trees need emergency care, we can stabilize them to give them time to heal. We can also remove any trees that pose a danger to people and property.
Routine tree maintenance: We implement plans that give your trees everything they need to flourish. We include annual fertilization, pest and disease control, pruning, and preventive measures to keep your trees happy.
Mulching: To retain moisture, it's important to strategically mulch around trees and shrubs. We recommend leaving this to the experts at Petalon. Putting just enough mulch prevents moisture from immediately evaporating and drying out the underlying soil that your tree relies on for nourishment and hydration. Of course, it also beautifies your landscape and discourages weed growth.
Fertilization: Based on soil tests, we may recommend fertilization for declining trees or to give younger trees the best chance of a long life. Typically, we recommend fertilizing in early spring with slow-release pellets that will feed your trees for weeks or months.
Pruning: Pruning dead branches and strategically cutting back branches makes room for new growth and a lighter canopy that increases visibility.
Petalon Landscape Management provides superior tree maintenance service in the Bay Area. Let us help you keep your trees happy and healthy! Feel free to call us at 408-453-3998 or reach out online for a free quote.
Bay Area: A World Class Urban Center with a Love for Trees
The Bay Area has a Mediterranean climate that allows for a wide variety of trees. This world-class urban center has a rich culture and iconic landmarks such as Coit Tower and the Golden Gate Bridge. With a strong financial core, both San Francisco and the surrounding areas host thousands of businesses. Walking through Chinatown, along Fisherman's Wharf, and other neighborhoods reveals many parks and tree-lined streets. If you operate a business in San Francisco and want to celebrate the city's love for trees, make sure that your property has the right tree maintenance plan for the Bay Area.