Livermore Landscape Maintenance Company
Full-Service Livermore Landscape Maintenance Company
Caring for Your Lawn, Plants and Trees Year Round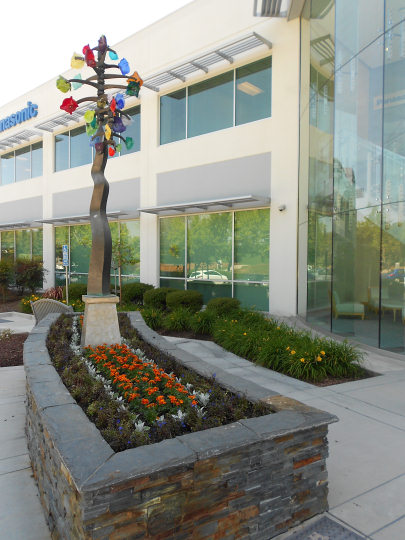 As established landscaping contractors offering comprehensive services, Petalon maintains large estates, corporate campuses, retail complexes, condominiums and HOAs. With timely lawn and plant care and weekly gardening programs, our dedicated team can help preserve your property's curb appeal through the year. Property owners and managers across Livermore rely on our landscape maintenance company to keep their properties tidy and attractive.
Located on the eastern edge of the San Francisco Bay Area, Livermore Valley is one of the most populous regions in the Tri-Valley (area comprising Amador, Livermore and San Ramon valleys in California). With more than 50 wineries in the south side, it offers a broad array of tasting events, concerts and activities all year. Craft beer makers have joined the scene, attracting even more visitors. An historic downtown area with exceptional shopping, dining, live music and entertainment experiences keeps residents and tourists busy. The 'world's fastest rodeo' showcases its ranching tradition.
According to the 2010 census, Livermore is the third wealthiest midsize (between 65,000 and 249,999 people) city in the nation. It is home to 2 DOE National Laboratories known worldwide for their scientific research and major roles in developing the US nuclear arsenal. Other big employers in the region include US Foods and Comcast.
Livermore Valley boasts beautiful golf courses, hiking trails, parks and properties that are well-maintained by local authorities and proud property owners. Take advantage of our professional landscaping services to keep your property looking its best.
Choose the Services You Need from Your Livermore Landscape Maintenance Contractor
Are you looking to attract new customers? We can design your landscape to be more engaging and inviting. With strategic placement of plants, softscapes and attractive seasonal plantings, we can help your business premises make a great impression.
Finding it tough to keep your commercial landscape healthy? We offer weekly lawn care, plant and tree maintenance to ensure your landscape is always fresh.
Do you want to reduce water usage and maintenance expenses? We offer drought-tolerant landscaping that requires much less care and water. With water-wise plants and ground cover, and water-efficient irrigation systems, you will enjoy sustained curb appeal and measurable savings.
Call 408-453-3998 or contact us online to request a quote from our Livermore landscape maintenance company.