Pleasanton Landscape Maintenance Company
Reliable Pleasanton Landscape Maintenance Company
Year-Round Services for Your Commercial Property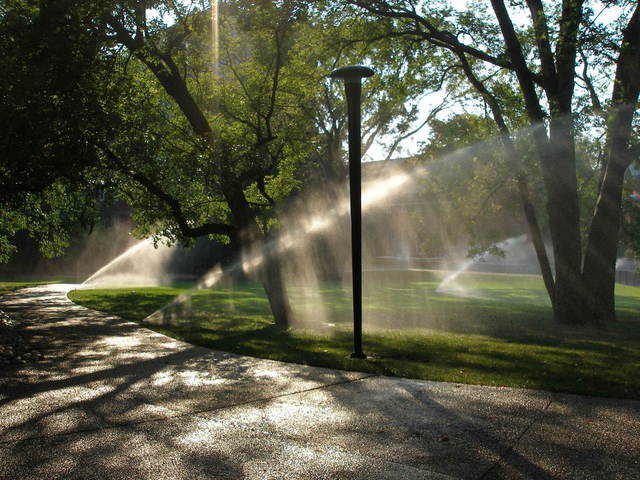 As a full-service landscaping contractor, we offer professional care for your commercial property through every season. From weekly mowing and trimming to planting seasonal flowers and more, Petalon's gardening programs will enhance your curb appeal. Using sustainable practices and low water use solutions, we can help you maintain an attractive landscape for less. Property owners and managers across Pleasanton depend on our landscape maintenance company to keep their premises in great shape.
The city was named after Major General Alfred Pleasonton (from the Union army cavalry), but a typographical error by a US Postal Service employee led to the current spelling. Located along the route of the historic First Transcontinental Railroad, the US Census identifies Pleasanton as one of the wealthiest mid-sized cities in the country. A highly educated population values and actively supports the city's school system, which ranks among the Top 10 in California.
Close to Silicon Valley and San Francisco, Pleasanton supports a thriving business community of global Fortune 500 and local firms. The historic downtown area showcases myriad architectural styles dating back to the mid-19th century. Unique shops, restaurants and the Stoneridge Mall satisfy diverse tastes for shopping and dining. Free summer concert series, festivals and parades along Main Street, a weekly farmer's market, etc. are some of the events and activities that engage and entertain residents and tourists.
With more than 1,200 acres of surrounding parks, open spaces and trails, Pleasanton offers abundant recreational opportunities. Local authorities and property owners proudly maintain the spectacular vistas. Take advantage of our professional landscaping services to make your property stand out.
Customized Services from Your Pleasanton Landscape Maintenance Contractor
Do you need to revive your tired landscape? Our professionals can breathe new life into lackluster green spaces. With strategic placement of plants and hardscapes, we transform your property, so it makes a great impression.
Does your commercial landscape look attractive throughout the year? We offer weekly lawn care, plant and tree maintenance to ensure your landscape is always vibrant.
Struggling to reduce water usage? We can help you switch to drought-tolerant landscaping. With attractive, low water use plants and our water-efficient irrigation systems, you will enjoy significant savings every year.
We offer contracts for weekly gardening programs that cover all your landscaping needs—fertilizing, mowing, trimming, pruning, pest control, weeding and seasonal cleanup. Large estates, corporate campuses, retail complexes, condominiums and HOAs benefit from Petalon's customized services and proactive approach.
Call 408-453-3998 or contact us online to request a quote from our Pleasanton landscape maintenance company.