Santa Clara Commercial Tree Care Company
Top Notch Santa Clara Commercial Tree Care Services
Let Your Green Investments Flourish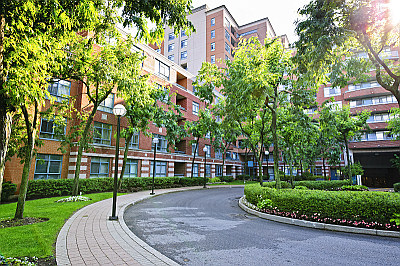 Keep your trees vibrant and healthy with professional arbor care from Petalon. Our trusted landscaping company partners with ISA-certified arborists in the Santa Clara area to protect your gentle giants. From tree selection and planting advice to pruning and disease treatments, we efficiently manage all your needs. Property owners and managers count on our commercial tree care services to maintain year-round curb appeal.
An important city in Silicon Valley, Santa Clara is home to Intel, Avaya and several other well-known companies. Since 1852, thousands of entrepreneurs and families have found their way here to realize their dreams. The Levi Stadium, Intel Museum and California's Great America amusement park are modern inclusions to its rich heritage.
Located southeast of San Francisco and bordered by San Jose, Sunnyvale, and Cupertino, the city's climate is distinct from the rest of the Bay Area. It is generally warm and sunny rather than foggy and cool. Winters are mild and rainy. With over 19 square miles of tree-lined neighborhoods, bustling shopping centers and thriving businesses, Santa Clara is a scenic and active city.
Do your commercial premises look fresh and inviting throughout the year? Take advantage of our professional tree and landscape management services to make your property stand out.
Customized Services from Your Santa Clara Commercial Tree Care Company
Worried about yellowing tree leaves? Count on our arboricultural team to nurse them back to good health. With deep root fertilization and other proven treatments, we work to enhance their resistance to weather, insects and disease.
Wondering how to improve fruit production? Tailored to your needs and budget, our fruit tree program enables greater yield.
Planning to plant more trees? Ask us about drought-resistant solutions to help reduce your water usage and maintenance efforts.
Need to remove stumps or clear the land for property development? We have the right equipment to get the job done safely and efficiently. We make it a priority to save your trees and the surrounding landscape. We can help you transplant them to an ideal spot.
As an award-winning commercial landscape management company, we provide the highest quality of tree care and exceptional customer service. Many of our clients take advantage of our weekly gardening and lawn care programs. You too can count on our expertise with smart irrigation and sustainable landscaping to reduce your property maintenance costs.
Call 408-453-3998 or contact our Santa Clara tree care company online to request a quote.