Walnut Creek Landscape Maintenance Company
Reliable Walnut Creek Landscape Maintenance Company
Fulfilling Your Landscaping Needs All Year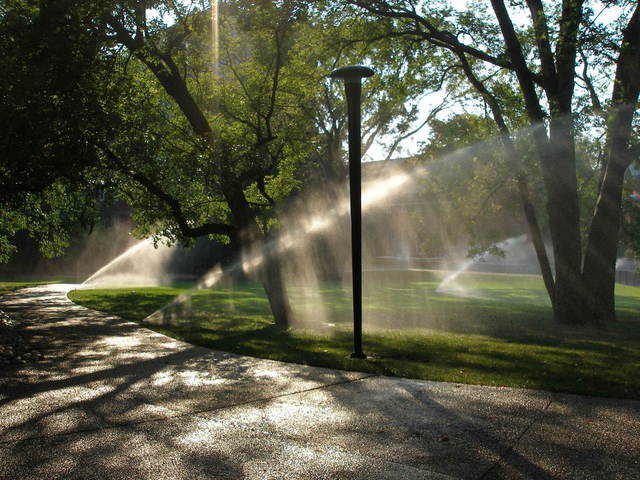 Petalon's professional landscaping contractors keep your commercial property fresh and inviting through the year. From landscape design and installation to colorful seasonal plantings and weekly garden care, we provide end-to-end services. You can choose between standard packages or ask for tailored plans that cater to your unique needs and budget. Property owners and managers across Walnut Creek count on our landscape maintenance company for attractive and functional outdoor spaces.
Located at the junction of the highways between Sacramento and San Jose, and San Francisco / Oakland, Walnut Creek serves as a major hub in the East Bay region of California. An active downtown area laced with 100-year-old buildings, high-end retail establishments, restaurants and entertainment venues draws residents and tourists alike.
There are many things to do here, from exploring the open spaces to cooling off at the Clarke Swim Center and enjoying music, theater and art. The California Symphony, notable for its commitment to the performance of music by American composers, has been based in Walnut Creek since its inception in 1986. A unique self-guided, cellphone-based walking tour called Walk Walnut Creek allows you to explore the city's vibrant public art collection and fascinating 165-year heritage at your own pace. Modern amenities and a thriving economy make it an ideal place to live and work.
Walnut Creek owns more open space per capita than any other community in the state of California. Residents and business owners proudly maintain their properties and enjoy 2,800 acres of open space. Take advantage of our professional landscaping services to keep your property beautiful throughout the year.
Broad Array of Services from Your Walnut Creek Landscape Maintenance Contractor
Does your landscape need a makeover? We can provide professional recommendations on the best plants, trees and garden features that will suit your commercial property. Trust our exceptional track record for landscape design, installation and maintenance services.
Need help maintaining your grounds? Our goal is to make your property look good in every season. With weekly lawn care, and year-round plant and tree maintenance, we can ensure your landscape makes the right impression.
Looking for a way to lower your maintenance expenses? We can help you save water and costs by switching to drought-tolerant landscaping. Your local government may also offer tax breaks for water-wise planting.
We offer weekly gardening programs that cover all your landscaping needs—fertilizing, mowing, trimming, pruning, pest control, weeding and seasonal cleanup. Large estates, corporate campuses, retail complexes, condominiums and HOAs rely on Petalon's trained and experienced team to keep their properties beautiful and accessible.
Call 408-453-3998 or request a quote online from our Walnut Creek landscape maintenance company.