Fall is a Great Time for New Landscape Installation Planning and Budgeting
Get Quotes Now for Year End Budget Approvals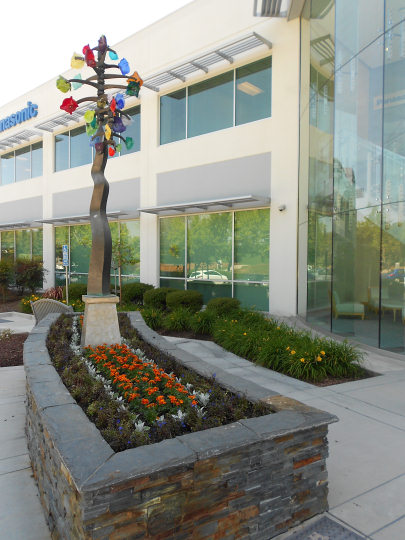 Need to update the old or overgrown landscape of your commercial property? Exploring options for water-wise plants and trees? Considering smart irrigation or drainage solutions? No matter what's on your wish list, Petalon's experts suggest that fall is a great time to plan and budget your new landscape installation.
Why Budget for Your Landscaping Upgrades in Fall?
Whether you own or manage a commercial complex, school or corporate campus, HOA community or a shopping center, you may typically follow an annual budgeting approach for your property's planned expenses and upgrades. The landscaping expenses of your property may also have to go through a formal budgeting cycle for approvals from management or the board. It's very likely that you may need to present your proposals around the end of the year, so, fall is a great time to plan and budget for new landscape installations.
A systematic plan will also help you to:
Focus on the essentials: When it comes to landscaping projects, begin by taking stock of what you already have. It is possible that you may find:
Decorative plants lost in the overgrowth
Trees that require pruning or relocation for enhanced natural light or vistas
A brick walkway or a pergola that needs to refreshing or highlighting
Other overlooked landscaping features or hardscaping aspects that need attention
A thorough site analysis will help you focus your spend on truly essential elements, instead of creating a costly and unnecessary wish list.
Be realistic about costs: Understanding what each project costs will help you prioritize the items that you wish to tackle in the upcoming year and decide which ones can wait. Get a few estimates for creating a proper cost comparison and budget.
Maximize ROI: During the budget approval stage, don't simply present or look at the estimated costs. Take into consideration the returns on your investment. After all, a good landscape design will:
Enhance curb appeal and add value to your property
Help you make a great first impression amongst prospective buyers, renters, and clients
Allow you to plan and control future maintenance expenses
At Petalon Landscape Management Inc., we offer landscape design, installation and maintenance for commercial properties throughout cities in the Bay Area. Here's a snapshot of our award-winning services:
Our network of ISA-certified arborists specialize in a range of landscaping services, including lawn renewal, tree care, soil conditioning, and pest control. We also provide annual color design and planting, including accentuating company signage, or matching a festive or seasonal theme.
Our experienced technicians can enhance the value and appeal of your landscape through the installation of stone, water features, lighting, new planting beds and other interesting architectural features.
Need a quote for planning and budgeting your commercial landscaping installations? Call us at 408-453-3998 or contact us online to discuss your requirements.