Selecting a Commercial Landscape Maintenance Company?
Know the Key Aspects to Consider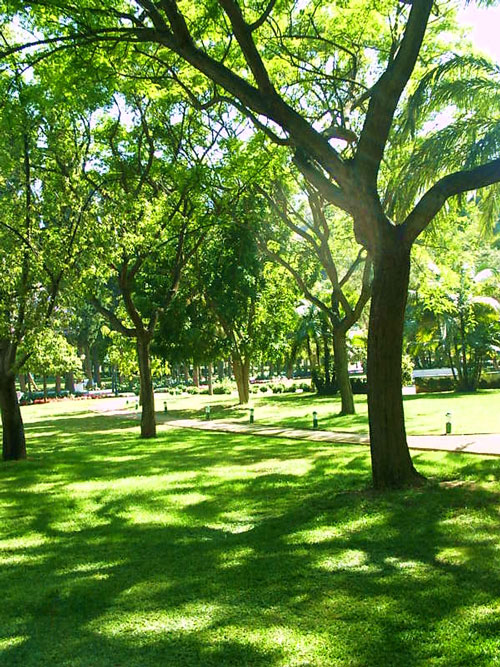 Often, landscaping services can seem like they are all the same. Everyone promises to do a great job and offers the same list of services. So, how do you select a commercial landscape maintenance company for your San Jose area property? Here is some valuable advice from the Petalon team.
5 Must-Haves for Your Landscaping Service
Find out as much as you can about the landscapers in advance to avoid nasty surprises after the contract is signed.
Experience and training: Examine the company's background and details about the services they offer. Industry certifications, affiliations, awards, and the number of years in business are indicative of their landscaping experience. Be sure they are qualified and insured to handle all your landscaping needs. Ask if their crew undergoes ongoing training; this will tell you whether they have up to date knowledge of the latest trends and techniques. Talk to current and previous customers to get an idea of what to expect.
Dedicated management and operations team: Maintaining a large commercial or multi-unit residential property with annual gardens, mature trees, patios and walkways is labor intensive. It requires dedicated management and as well-structured operations teams. Our highly experienced gardeners can report to your site daily to help you maintain a healthy and vibrant landscape. Having a single point of contact to manage all your landscaping needs makes it convenient and easy to work with us.
Flexible resources and modern equipment: Scalable and customizable landscaping services can better fulfill your requirements. From trimming and mowing to fertilization, pest control and landscape enhancements, our tailored solutions help you maintain an attractive property. Using a fleet of state-of-the-art equipment and the latest techniques, we work efficiently, safely and with minimal disruption to your business.
Knowledge about water savings: Water-efficiency is at the forefront of all landscaping practices. It's critically important to choose a company that follows a sustainable approach, so ask your prospective landscape maintenance providers what they can do to improve your water savings. At Petalon, we provide drought-tolerant landscaping solutions and smart irrigation systems to help our clients reduce costs and save water.
Certified arborists for tree care: Pruning, fertilizing, and soil management are critical to preserving the trees on your property. Arborists are knowledgeable and trained to provide proper care for each tree.
Count on our landscape maintenance team to do routine checks and carry out regular tree, plant and turf care. This will keep your property looking its best throughout the year. Our integrated approach to landscape and irrigation maintenance can help jumpstart your water-efficiency initiatives and significantly lower your property maintenance expenses.
Property owners, developers and managers across the San Jose area, including those in, Mountain View, Los Gatos, Los Altos, Morgan Hill and Menlo Park depend on our full-service landscape management programs.Call 408-453-3998 for more tips on how to select a commercial landscape maintenance company. You can also contact us online to request a quote for landscaping services.