Commercial Landscape Maintenance East Bay
The Many Benefits of Commercial Landscape Maintenance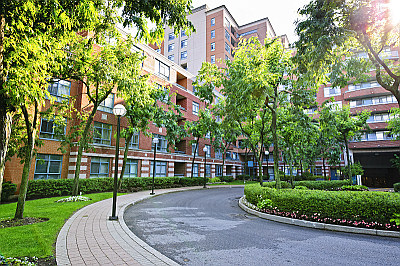 A program of commercial landscape maintenance by Petalon Landscape Management benefits properties such as shopping centers, office parks and apartment complexes in several ways:
Well-kept grounds leave a good impression. Aesthetics that convey a positive image affect people's opinion of a business. Customers are more comfortable patronizing stores and offices that are surrounded by lush, well-designed landscaping. Would-be tenants look favorably on a clean, well-kept property.
We take care of every detail. Petalon does the hard work of commercial landscape maintenance so Dublin, Livermore and Pleasanton clients needn't be concerned about details such as mowing, edging, watering, or weeding. With our team of pros, problems are resolved quickly, often without added expense or disruption of your business. We're always available for consultations and happy to answer your questions.
Our expertise saves money. Replacing an aging irrigation system – even if it's less than 10 years old – with a modern one that utilizes control sensors, drip irrigation and water-conserving sprinkler heads can significantly reduce utility bills. In some cases, our clients cut water usage by 40 percent or more. Petalon also promotes sustainable landscapes that utilize plants and ground cover that require less water but still look terrific. Our expert care keeps your plants, flowers and trees healthy and minimizes extensive replanting of dead or dying materials.
Property values are protected. Surrounding grounds can affect the overall value of a property. A business that invests in a program of regular commercial landscape maintenance may recoup more than 100 percent of that investment when it comes time to sell.
Another Commercial Landscape Maintenance Benefit – Our Green Initiatives
Petalon Landscape Management is a proponent of earth-friendly landscaping practices. Our "green initiatives" result in a healthier landscape for people as well as plants.
Our integrated pest management program focuses on natural methods of effectively reducing landscape damage caused by insects and animals. We also recycle as much green waste as possible, use low-emissions equipment, and opt for organic fertilizers and weeding methods whenever possible.
Petalon Landscape Management's commercial landscape maintenance customers include businesses in Livermore, Pleasanton and Dublin. Schedule an on-site consultation today by calling 408-453-3998.