Commercial Landscaping Services in Dublin
Expert Commercial Landscaping Services in the Dublin, CA Area
Keep Your Property Attractive Year-Round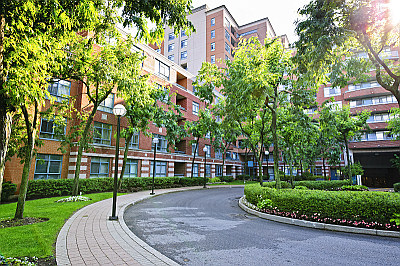 The essentials of commercial landscaping services for your Dublin property involve professional care, regular maintenance and attention to detail. From turf care, tree wellness and pest control, to irrigation, drainage, and seasonal planting, every activity needs the skills of a trained and experienced team. At Petalon Landscape Management Inc., we offer a full suite of commercial landscaping services in the Dublin, CA area. Our focus is on creating and maintaining attractive and flourishing landscapes.
Comprehensive Commercial Landscape Maintenance for Dublin Properties
In close proximity to Livermore, Pleasanton, San Ramon and Danville, Dublin sits in the Tri-Valley region of East Bay and boasts hundreds of beautiful commercial properties. Whether it is the charming downtown plazas, sprawling estates, or parks and recreational areas, Dublin offers plenty of opportunities to enjoy history and nature. In fact, the city has often made it to various Top 10 lists of the "Best Places to Live" in the US.
Conscious of their responsibility towards keeping the city attractive, many Dublin property owners and managers choose to invest in professional care to maintain their gorgeous lawns and designer landscapes. Are you looking for reliable, affordable commercial landscaping services in the Dublin, CA area? At Petalon, we cater to the landscaping needs of many Dublin properties including HOA communities, estates and retail complexes.
Here are some of the services we offer:
Landscape design and installation: Our award-winning team specializes in transforming dull, outdoor spaces into spectacular landscapes. We can help you add a lush, vibrant look to your Dublin commercial property.
Landscape enhancements: Incorporate a defining water feature, add new turf, create a decorative walkway, or plant an artistic seasonal garden. No matter what enhancements you need, our expert landscaping professionals cater to your property's unique needs, while updating or overhauling the existing landscape.
Landscape maintenance: Whether it is lawn management, arbor care, onsite gardening, or seasonal planting and cleanup, we provide a full range of commercial landscaping services. Mowing, trimming, fertilization, pest control, are all part of our routine landscape maintenance programs to maintain healthy and eye-catching outdoor spaces.
Irrigation and drainage system installation and management: Make significant savings on your water bills and landscape maintenance expenses. An efficient irrigation system will also help expand your business' green footprint. Our smart solutions improve drainage and eliminate water waste without compromising the aesthetic appeal of your property. We also specialize in creating drought-resistant landscaping.
Hire East Bay's Full-Service Commercial Landscaping Company
At Petalon, we are proud of our ability to deliver the A to Z of commercial landscaping solutions in an environment-friendly manner. We are an award-winning company and a recognized industry leader, thanks to our commitment to green policies and environmental ethics. Our experienced gardeners, expert landscaping professionals and trusted network of ISA-certified arborists collectively provide quality care for your Dublin property.
Property owners and managers in the East Bay Area count on us for our cost-effective, customer-friendly services.
Trust Petalon to deliver the best commercial landscaping services for your Dublin property. Call 408-453-3998 to book a consult or contact us online.