Landscape Installation Services for HOAs
Creatively Designed, Budget-Friendly Outdoor Spaces
As HOA board members and property managers, you strive to maintain your community's image, value and quality of life. Installing and maintaining beautiful landscapes is one of the first steps towards increasing your property's desirability and curb appeal. At Petalon Landscape Management Inc., we specialize in landscape installation and maintenance services for HOAs. Our focus is on creating stunning outdoor spaces that are water-wise and easy to maintain.
Conserve Resources and Beautify Your HOA Premises
We understand that every condominium, apartment complex or managed neighborhood has unique needs, layouts and preferences. Together with a trusted network of ISA-certified professionals, we use a collaborative approach and work closely with your community management.
We study your property layout, sun exposure and traffic patterns, before customizing the design and functionality of every softscaping and hardscaping element.
When selecting plants, we aim for varieties that are robust, unique and beautiful. Although every species may not bear fruits or flowers as soon as we plant them, we do add plants that will fill in or bloom quickly to address your short-term beautification needs.
We believe in transparent and proactive communication. We like to inform the residents as and when we add new plants to your property.
Our aim is to help you create outdoor spaces that best meet your HOA's requirements for water conservation, maintenance effort and budget.
Your One-Stop Shop for HOA Landscape Management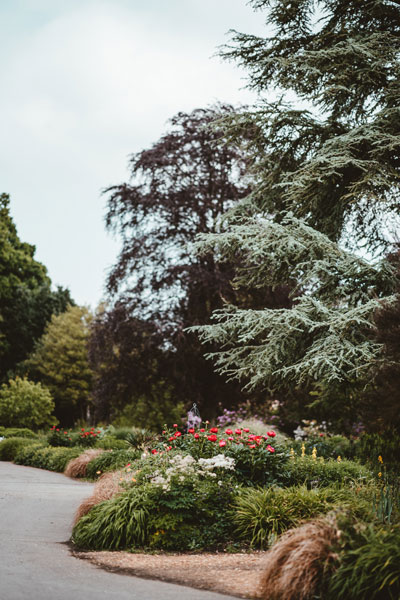 At Petalon, we are a full-service landscape management company and offer comprehensive solutions for all aspects of commercial landscaping. In addition to design and installation, you can hire us for:
Landscape enhancements: From stones and patios, to water features and new seating areas, we can incorporate a variety of defining elements to your HOA's existing landscape. We can also add new turf, or an artistic, seasonal garden that pleases residents and attracts new clients.
Landscape maintenance: Whether it is turf care, arbor care, seasonal plantings or integrated pest management (IPM), we offer a range of services for maintaining attractive and healthy outdoor spaces.
Hire the Bay Area's Award-Winning Commercial Landscaping Company
Petalon is a recognized industry leader in the landscaping industry. Our ability to conceptualize aesthetically pleasing landscapes is unmatched. We have won several prestigious awards for our strict adherence to green policies and environmental ethics. Rather than introducing harmful chemicals into the environment, we use organic methods instead, to preserve natural ecosystems.
We work with HOA management teams across the San Francisco Bay Area, including in San Jose, Livermore, Pleasanton, Fremont, Milpitas, Mountain View, Redwood City, Morgan Hill and Gilroy, CA.
For all your HOA landscaping requirements, work with the experts at Petalon. To schedule a consultation, call us at 408-453-3998 or contact us online.
We perform our Landscape Management services in these areas:
| | | | | |
| --- | --- | --- | --- | --- |
| Bay Area | East Bay | Livermore | Redwood City | Santa Clara |
| Cupertino | Foster City | Milpitas | San Jose | Sunnyvale |
| Danville | Fremont | Palo Alto | San Mateo | TriValley |
| Dublin | Hayward | Pleasanton | San Ramon | Walnut Creek |