Arborists' Springtime Duties
Our Arborists' Springtime Duties Yield Great Summertime Results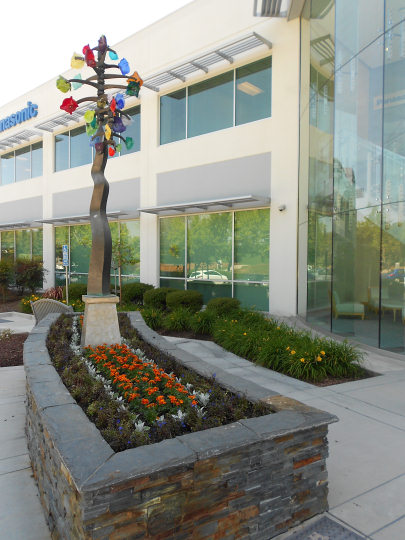 Petalon Landscape Managment's certified arborists know that their hard work during spring results in healthy, thriving trees when the weather turns warm.
Springtime is when we assess clients' trees for signs of winter damage and chart a course for ongoing care and maintenance. Although winters in California are typically mild, our professional arborists recommend a careful inspection of all the trees on your property in order to avoid costly problems such as pest infestations later on.
Here are several steps Petalon's knowledgable arborists take during spring months to ensure your trees are always strong and beautiful: 
We remove fallen branches, leaves and other debris for aesthetic reasons and to allow moisture to reach deep roots. 
New plantings. Spring is the ideal time to plant new trees or transplant existing trees to better locations. Our arborists have the expertise to help you choose the best trees for your property, and then plant them properly so that they root quickly and maximize growth potential. We can help you choose from a variety of species, including those that require little water or drop few leaves. 
Pruning is best done in late fall or winter, but sometimes a springtime prune before buds form is appropriate, especially if branches have been damaged by winter wind or frost. 
Petalon skillfully shapes trees to create a natural "crowned' appearance. Our crowning methods prevent overgrowth and minimize stress to your trees. 
Spring Fertilization. Slow-release fertilizers deliver nutrients to each tree. In some cases, trees require deep-root fertilization for best results.
Petalon Landscape Management's certified arborists provide a range of tree-care services for commercial clients in the Bay Area, including the cities of Fremont, Mountain View, Walnut Creek, Danville, Santa Clara, Sunnyvale, San Jose, Palo Alto, Livermore, and Pleasanton.
Certified Arborists Can Boost the Value of Your Property
Trees add visual interest as well as value to a property. Let Petalon Landscape Management improve the appearance of the trees on your property or help you plant new trees that add an exciting dimension to your landscape.
Call 408-453-3998 today to enlist the services of Petalon's knowledgable certified arborists.