Integrate Pest Control into Your Landscape Management Services
A Sustainable Approach to Flourishing Landscapes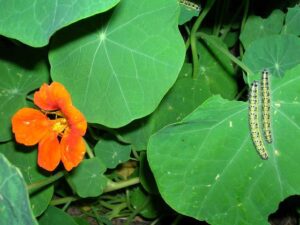 A lush, healthy landscape requires optimum design and plant selection, timely nourishment and care, and adequate protection against insects, pests and diseases. Routine maintenance activities, such as mowing, pruning, fertilizing and cleanups are critical. However, it is equally important to integrate pest control into your landscaping management services.
At Petalon Landscape Management, we believe in a proactive, ecosystem-based strategy that keeps your landscape free of pests and pest damage. This includes making your trees and plants resistant to almost all landscape-damaging creatures, such as caterpillars, aphids, mites, wood-boring insects, burrowing vermin, even skunks, possums, raccoons and more. Our comprehensive approach focuses on sustainable solutions that address pest problems, while minimizing the risks to people and the environment. Read on to learn more.
Integrated Pest Management (IPM) for Your Bay Area Landscape
What is integrated pest control all about? It is a multi-pronged strategy that methodically addresses pest issues at various levels. The key steps for incorporating IPM into your landscape are:
Identification: We carefully monitor and accurately identify pests on your property to narrow down the environmental factors that impact their growth and proliferation.
Tolerance: We review the identified species, their biology and likely impact on your landscape. This helps us determine whether your grass, plants, shrubs and trees can tolerate and neutralize the threat on their own or will need intervention to fight the infestation.
Timely Response: If we see the need for immediate attention, we devise a combination of biological, cultural, physical and chemical control measures to keep your landscape free of pests, insects and vermin. Our trained professionals will work on a detailed treatment strategy, seek your approval and give you regular progress updates.
A Snapshot of Integrated Pest Control Measures
Biological Control: Simply put, this is a strategy where pest kills pest. We use biological insecticides that contain certain microorganisms that are natural enemies of the targeted pests.
Cultural Control: These measures focus on reducing the pest's establishment and reproduction, as well as spread and survival. For example, we sometimes advise clients to simply modify irrigation patterns or watering techniques. This can help reduce fungal disease infections and kill certain weeds, thus, offering better protection to your landscape.
Physical Controls: We incorporate strategic physical measures to deter pests or make the environment unsuitable for them, including the use of traps for rodents. We don't shy away from picking bugs off plants by hand. In fact, we find that this is often far more effective and considerably safer for the environment, compared to using synthetic pesticides.
Chemical Controls: When all other measures fall short, we use synthetic pesticides sparingly. We select only those products that are safe for the air, soil quality, water quality, other beneficial organisms, and for humans and pets.
By integrating pest control into your landscape management services, we focus on growing healthy, pest-resistant plants and turf. Protect your landscape and property and ensure long-term prevention of pests and pest damage with Petalon's integrated pest control services. Our professional expertise, decades of experience and personalized services has led to a growing base of happy customers across HOAs, municipalities, and retail and corporate complexes.
We serve the landscaping needs of commercial properties across Santa Clara County, including Los Altos, Los Altos Hills, Los Gatos, Mountain View, Redwood City and Palo Alto.
Contact us online for a quote or call 408-453-3998 to learn more about our integrated pest control services for commercial properties in Santa Clara County.
Tags: ipm, landscape management, pest monitoring