Pest Control for Top Tree Pests
Your Top Tree Pests Need Control!
Integrated Pest Control Services for Healthy, Beautiful Trees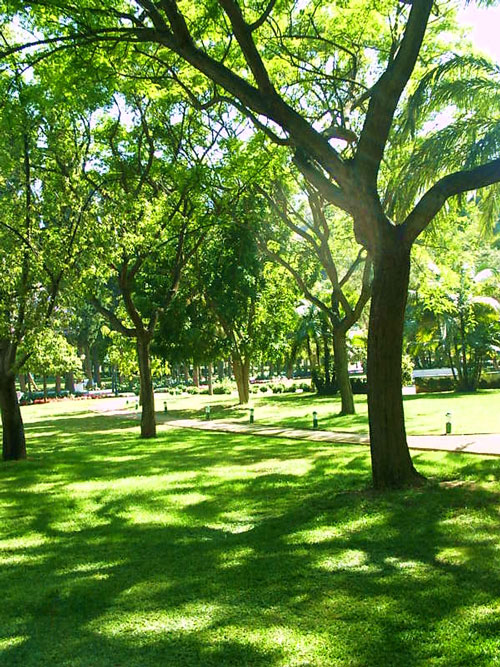 The trees and plants on your Bay Area property are constantly under threat from various natural elements. While years of drought may have already weakened mature trees in your area, new, destructive pests are further impacting their health and longevity. At Petalon, we have a network of skilled, ISA-certified professionals who are well-versed with the area's top tree pests that need control. Our integrated pest control services will cure existing infestations and our maintenance services will help your trees remain disease and pest-free for years to come.
Eliminate Tree Pests with Expert Pest Control Services
In recent years, the San Francisco Bay Area has witnessed a massive influx of invasive tree pests. This includes the Gold Spotted Oak Borer, Polyphagous Shot Hole Borer, Shot Hole Borer (Ambrosia Beetle) and Asian citrus psyllid (known to attack citrus trees in particular). Unfortunately, some of your most treasured ornamental and fruit-bearing trees are at maximum risk due to these pests. If they target any of the trees on your property, you will notice signs such as:
Staining, discoloration, leaks or gumming on the bark
Sagging, wilting or dead branches
Trees losing leaves, or leaves full of holes
At Petalon, we use a combination of pest management tools to combat current infestations and prevent future ones.
We use environment-friendly, organic solutions and biological insecticides.
We pick bugs off the leaves by hand, wherever required.
We advise on changes in irrigation or watering techniques, which can lead to naturally pest-resistant landscapes.
We use synthetic pesticides sparingly, and only if our green pest control measures do not successfully manage the insects or disease that are harming your trees.
Comprehensive Tree Care for Healthy, Flourishing Landscapes
As part of an integrated approach to controlling pests, we offer other several other short-term and long-term tree care services.
Proactive pest control: Our tree care experts conduct periodic inspections to check for early signs of tree pests or diseases, and provide timely applications of organic pest control measures.
Annual maintenance: As part of our year-round tree care plan, we offer trimming, pruning and fertilization for maintaining the beauty and longevity of your trees.
Soil analysis and irrigation: We do a soil analysis to check for drainage issues that could potentially cause root problems, pests and disease. Based on our findings, we advise corrective measures in your watering techniques or irrigation systems to keep your trees vibrant and disease-free.
Treescape design and planning: Our network of trusted ISA-certified arborists can also help you design and plant pest-resistant treescapes that suit your lot size, soil conditions and sun exposure.
Integrated pest management is a holistic method of making your landscape naturally resistant to pests and diseases. From the selection of trees and plants, to proper irrigation and fertilization and timely application of pest control measures, every aspect requires a proactive approach.
At Petalon Landscape Management, we have the knowledge, experience and skills to ward off damaging pests and insects, nurture your trees back to health, and prevent recurrence in the future. Our comprehensive tree care strategies will help you achieve and maintain stunning, flourishing landscapes.
We serve a wide range of commercial properties in the San Francisco Bay Area, including San Jose, Pleasanton, Palo Alto, Redwood City, Fremont, and Mountain View, CA.
Book a tree pest control appointment and get a systematic assessment to plan for short-term and long-term tree care. Call 408-453-3998 or contact us online to discuss your requirements.
Tags: Gold Spotted Oak Borer, invasive, Polyphagous Shot Hole Borer, Shot Hole Borer, tree diseases